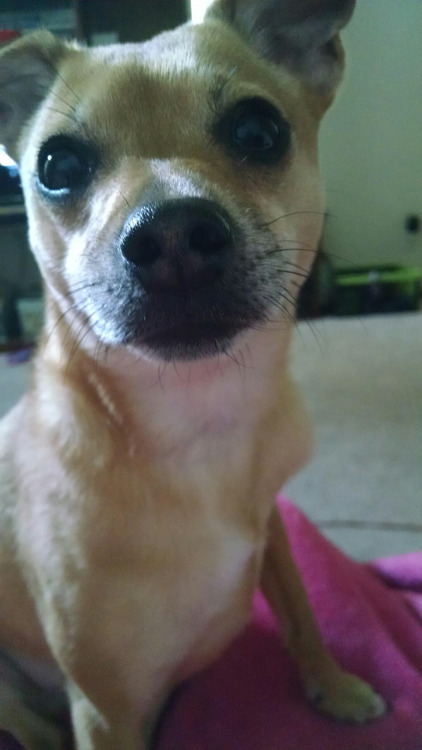 This is Cheerio, my sister's chihuahua/terrier mix. Cheeri was adopted from a shelter and struggling with aggression – but he could also be a sweet little gentleman at times, and from the moment my sister adopted him, he knew nothing but love.
We had to say goodbye to him yesterday, and I'd like to honor his memory by submitting this picture.
We'll see you again, little guy.