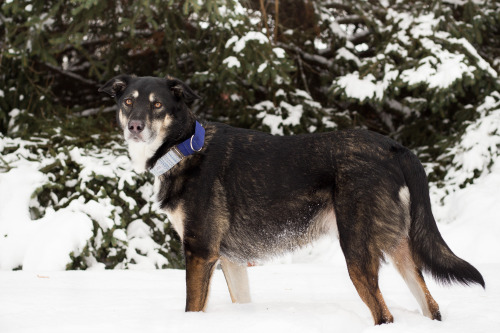 Guess the Breed(s)
(rules)

Kayden. 5 years old. 62lbs. Heights 25″.  Personality: High prey-drive, high energy, loves exploring, very smart, and loves people. 

We personally seen both his mother and father! 
Kayden is another super cool mix! He is mixed with just 2 breeds. He is not mixed with Shepherd or Husky. Don't pay any attention to his coat pattern, this boy is two gun dogs combined.